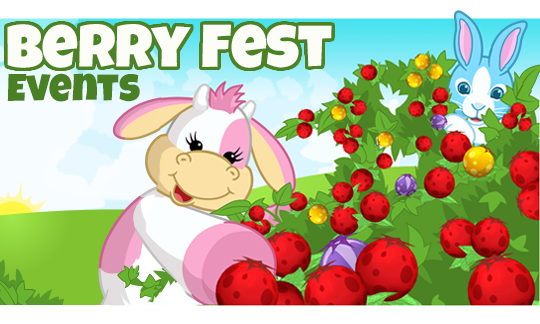 Berry Fest is back and we hope you have a blast! There are a few new things happening this year including Goo-Goo Berry and Polarberry prizes as well as a special Jumbleberry Fields Trophy Challenge!You won't want to miss a thing… Click on a button below to learn about each event:






Find the Berry Ads and Win! June 16 – 18
In honor of this year's Berry Fest, which begins on June 19 in Webkinz World, we're giving away Bonus Berries!
 From June 16 – 18, look for the 6 ads featuring the Berry Cheeky Monkey and click on them to win a Berry that you can add to your Jars of Preserves in Jumbleberry Fields.
There is one each of six berries to collect:
 The Polar Berry and Goo Goo Berry ads will be harder to find. Feed the Polar Berry and Goo Goo Berry to your pets to win a prize, including a chance to win one of the Grand Prizes,  a Goo Goo Berry Car and a Polar Berry Car!
THE CODES EXPIRE JULY 31, 2017!!